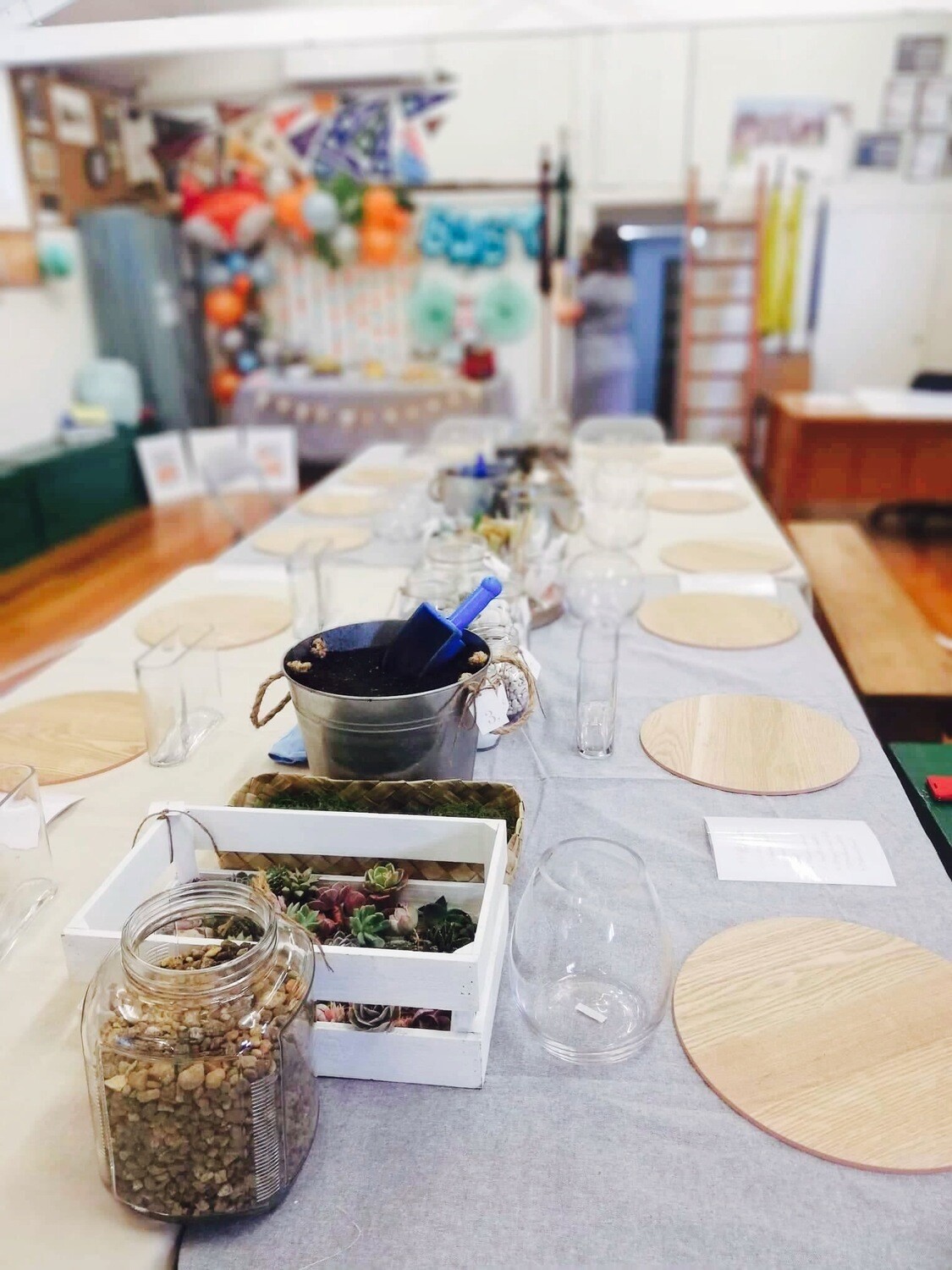 Basic Terrarium Workshop
SKU 00059
Product Details
You supply the venue, music, food and drinks and we will do the rest. (20 people MAX) Each person will make either a medium fishbowl terrarium (17 cms) or a large fishbowl terrarium (20 cms) to take home.
Cost is per person based on minimum of 8. Workshop runs for approx 2 hours.
Fill in your details and in the special instructions box state the date you wish to host the workshop plus any questions or requests that you have and we will be in touch. Be sure to check the 'Cash at pick up' selection
Please note; by placing your order you are not locked into completing the workshop. We will need to check available dates first. A 25% deposit is required to lock in your date.

Save this product for later